Cameron Diaz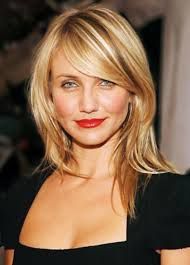 Cameron Diaz is a famous american actress who was born on August who was born on August the 30th, 1972. She is of English-German and Cuban origin. After her model's career, she passed the casting of the Mask thanks to the success of this movie; she was propelled to the front of the stage a nd recognized as an actress. She played in several movies as "There's Something About Mary " or "Charlie Angels " and more recently in "Bad Teacher" or "Cartel".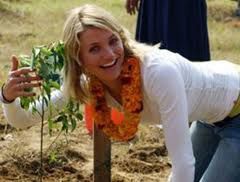 She even goes far as going t rips to go to judge the state of the planet : the agony of oceans, the industrial junk food, the pollution which we inhale, so many fights which mean a lot to her.
After her report, she expresses her opinion : "sometimes, in front of the area of the horror, i would like to be perfectly ignorant."
She decided on a low-budget documentary on our relationship with the planet by having a walk in little disreputable zones to speak with unknown persons of the environmental problems.
She also says : "I decided to trail along with a small crew through the country to make people react affected by the pollution and to speech to them finally. Each of us has to mobilize in front of the catastrophic state of our natural resources.".
My Opinion :
I find her admirable because she didn't say of what she thinks but she acts by making a documentary or by journeys or still gestures of the everyday life. She goes towards the people to find of the help, she doesn't show that she makes something of her money without really having a concern for the planet, she makes it because she wants to save the planets.

ODIC Lisa 1ère ES1
Partager cet article