Eva Longoria
Eva Longoria
Eva Longoria was born March, 15,1975 in Copus Christi in Texas. She is an American actress and she is famous thanks to her role of Gbrielle Solis in Desperate Housewife. Even if she plays the role of a superficial woman and selfish in reality she is very generous. Unlike other stars, she has not expected to be famous to engage. She involved in humanitarian cause and in political.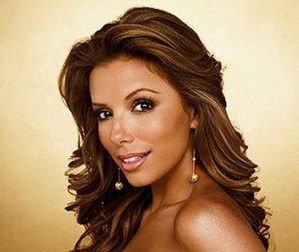 Eva Longoria is highly involve humanitarian. When she was in Paris she affirm on one of the most famous radio in France : Europe 1, she entrusted to Nikos Aliagas « one of my sisters has an mental handicaps and I has grown in an environment of benevolence. My mother is specialized teacher for handicapped. She has learned me to always help people. ». Eva Longoria is very generious, because she mobilize for diferent association. She is come to help the Haïti's victims first of all by intermediary of the association of Ricky Matin : « Ricky Martin Foundation Habitat for Humanity Haiti Recovery Fund (RMFHAITI) »and collect 500 000 Dollars or for fight against childhood cancer (with « El sueño de esperanz » in english « dream of hope ». Charitable activities lead by an association who collect money for come to help chidren who have cancer.), the mental retardation. Eva has token part of diferent charity gala, in fact for the association : CéKeDuBonheur in France sponsored by Omar Sy and Fred Testot. Is an association who come in help for people desadvantged. We can say that for the good actions Eva Longaria is hear.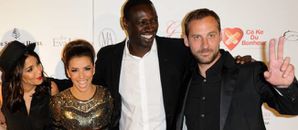 Involve in Political, Eva Longoria devote a deep repect for Barack Obama. She became the speaker of his campaign and affirm «I support his campaign » and say « I am a latin women, I represent two of the largest minorities in united states, and for this Barack Obama is very impotante for us ».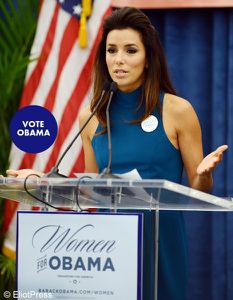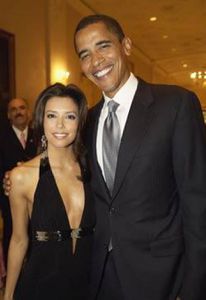 Named « Official Ambassador » for Barack Obama's Campaign, the former actress of Desperate Housewife, take her role seriously, she has gone in a lot of countries in United States, indeed in Orlando where she presided the conference « Women's Summit for Obama ». A conference organized for defend the right of womens and rally a maximum of female vote for Obama's causes. Eva isn't just a beautiful women, on the contrary, she support her opinion with the current president of United States who is : the right of womens whoes he has done the mainstay of his campaign. Eva Longoria admit that when she lived in France with her husband Tony Parker she knew evry think about the political in France and say during an interview on May 01, 2013 « When I was maried in Fance with Tony Parker, I knew eveythink about the French policy. Ségolen Royal fascinated me. ». Today with her working time is free and decides to resume her studies in political science.
My opinion :According to me, Eva Longaria is one of the most generously people in the world. We can say that what that she doest is not for her image or for become more famous but behind every thinks there are a very good cause. I think, that Eva Longoria have perhaps a futur in political, she have a very good arguments and she have the charisma needed to suceed.
PROM Sabrina, 1ère ES1

Partager cet article