Matt Damon: The Water Boy
Matt Damon is an american actor born October 8, 1970 in Cambridge, Massachusetts

It was revealed by playing the title roles in the movies "Will Hunting" and "Saving Private Ryan". He also played in the Ocean's Trilogy and the first three movies in the Bourne series. His two biggest movies are "Invictus" and "The Departed".
Matt Damon co-found the association Water.org with Gary White an WaterPartners in 2009. It's an American nonprofit developmental aid organization. It's goal is to provide aid to regions of developping countries that do not have access to safe drinking water and sanitation.
Thier motto is "Safe water and dignity of a toilet for all".
In their website there is a lot of numbers about water and thirst in the world. These numbers are alarming and lead us to act for this foundation.
My Opinion
I think this association can help poor people all around the world because it is present in Asia and Africa and not only in the USA like many others associations who act from far countries. This association is on the field for be best. Matt Damon is an chance for this association because he can make popularity for actions he made. He sell water bottles for finance this association. He also encouraged to donate because his association need money to act and to finance prodjects. I like this actor in his movies and I like his involvement for caricative association. When he do that he help the Humanity for live in a better world.

Le Pottier Thomas 1S3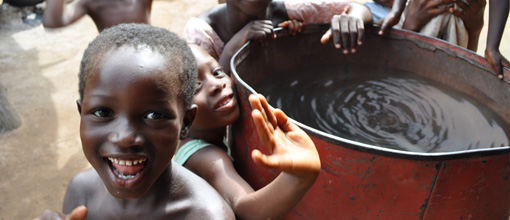 Partager cet article