Rio Mavuba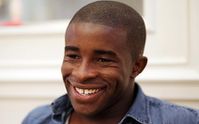 Rio Mavuba
Mavuba was born march 8, 1984 this is a french international footballer who plays as a midfielder at Lille OSC
Rio Mavuba created the association "orphans Makala" April 23, 2009. He decided to build a Orphelina in the village where he was born. It's a very poor village of democratic republic of Congo. So far, Rio fully funded the association to make these children live. A portion of its premiums match was also for the orphanage. But today, new partners, or private individual to join us in our efforts for Children Makala. It is also very big thanks to them that the orphanage continues to grow. Today, a new more modern orphanage was built is healthy and moving went perfectly during August 2012. The association houses and educates orphans. As the former, it has 30 places for children whose lives will be turned upside down, changed, improved.
Many stars have helped during his concerts such as M. Pokora or players club. Rio Mavuba is loved by everyone whether on the football field and in life.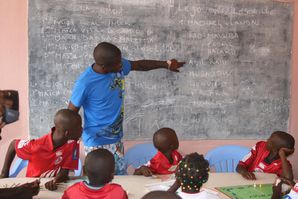 I think it's great that someone decided to build a Orphelina for children in difficulty. It takes time for this, he organized concerts to raise the agent. It gives a much better picture than other footballer. It does not give as much money as Bill Gates but he gives everything he can and allows poor people to live in better conditions. It does not do that to have a good image, but in order to help his village of birth. I would like every footballer who earns as much money as Mavuba be like him, to help the poorest.
Orhant Félix 1ES1
Partager cet article
Pour être informé des derniers articles, inscrivez vous :