Shakira, a star but not that...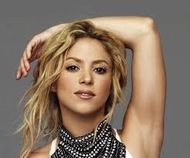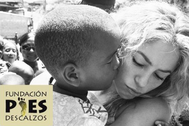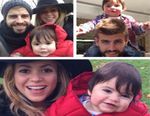 Shakira was born to Branquilla in Colombia, on February 2nd, 1977. Her language of origin is Spanish.This star discovers her passion for the song and the oriental dance from her youngest age.
At the age of 7, Shakira revealed its capacity of impressive dance when she integrated a group of dancers of the stomach into a restaurant of the Middle East. She contributed to emphasize this talent during her career by joining it into her clips video as Waka Waka.
Shakira is marked down of the other singers and singers thanks to her unique voice, in particular her vibrato, at the criticized beginning. She is then noticed by a producer of the theater, who allowed her to audition for Sony Music, who he made a contract sign, so much impressed by his unusual voice.
She writes her first album at the age of 13, called, "Magia". Afterward, she also has took out an album
"Laundry Service ", in English where she taps to the American market, this known album an international success.
In 2011, she obtains one "Walk of Fame". Shakira is a singer who varies musical genres (R'n'B, Jazz, electropop, electro). Today, Shakira is an author-composer, a producer, a dancer, singer and especially humanitariste.
Shakira is for me, a very moving woman not only by her voice, but also by her generosity and her joy of life. There is something that I love particularly with her, it is its swayed hips about which all the women would dream to have. That's why I chose this star, but what I would like to speak is her,its generosity all over the world
A star much more than charitable !
Shakira has create an association in 1997, called Pie Descalzos foundation, in Colombia, in Bogota. By creating this association, she wanted to support children who lived in conditions of atrocious and precarious life, with the omnipresent violence of the wars in certain countries. Shakira traveled several countries as Haiti, in 2010, after the earthquake in the city of Port-au-Prince. The singer thus promised to the inhabitants to help the country at the school level, by the construction of two new schools in the country. The star was also in Latin America where she supported the children in their schooling, with the aim of assuring them a better future by improving the quality of the education.
Thanks to its song " Waka Waka ", Shakira raised funds allowing the creation of schools in South Africa. In 2003, she was named as the Goodwill ambassador for the UNICEF.
The ALAS association (" America Latina in Accion Solideria ") organized by Shakira in 2006, in Panama. Being Latin American, she wanted to act to fight against the poverty on their continent, remedy the bad conditions of life of the populations and especially the children. During the creation of the association, Shakira said: " with this foundation, we are going to make what we know how to make, sing. We are going to make him by beginning a cycle of concerts and humanitarian aids, to collect funds in a transparent way, and change so the history, that of our generation ". Thanks to these funds, the association was able to be nourishing and to look after the most vulnerable people, she also allowed the schooling of numerous street children and the development of early childhood in Latin America.
The artists as Ricky Martin, Diego Torres, Shakira, and many of the others, ALAS has already organized five concerts 2007et a big concert in 2008 in Mexico for the children.
My opinion
The actions humanitarian worker of Shakira seem to me fantastic, because all the stars are not as her. Certain stars think only of their own image and make fun of what they can make to help around them without thinking of their celebrity. On the other hand, there are stars for George Clooney or Angelina Jolie who have the same point of view as Shakira, that is they know how to use their celebrity to make something of well. Our singer used her celebrity in her associations by donating and by visiting the various countries in difficulties, of more Shakira used her, its singer's talent in her association ALAS, what returns its productive and really admirable gesture. It is also extraordinary for the children who a deplorable life, to meet a star known all over the world.
For me, Shakira is a unique celebrity which does not think that to her and which is remarkable in all that she was able to make to help the needy people.
The latest news
According to the last information of the paparazzis and the journalists, Shakira would intend to end its relation with the soccer player Gérard Piqué because there would have been rumors saying that the soccer player would have deceived his partner repeatedly and it since June, furthermore they had a child on January 22nd, 2013, a little boy was called Milan.
The last photo that it posted on Twitter shows the couple and their child all gathered.
Order:
For more informations on the associations of the star : www.fundacionpies
descalzos.com
www.fundacionalas.
org/en
Elodie Le Solliec
Partager cet article