The Maisonente by Tatounette
Ladies and gentlemen hold on tight because I would like to present a unique invention to the world. I'm sure that some of you have gotten a taste of the joys of camping, and have found that there was only one problem during your magnificent vacation: the tent. It is true that after all, in a tent, it's cold, mosquitoes enter easily, the sunlight penetrates the fabric, and of course, it isn't soundproof at all. But the time of old tents is gone; here comes the time of laughter and singing in the new tent designed by "Tantounette" I present to you the "maisonente".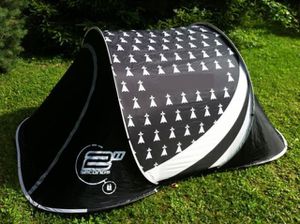 I know that you will ask me, "what is there different other than the fact that there is a Breton hermine on it?" Well for this I will let you discover its interior.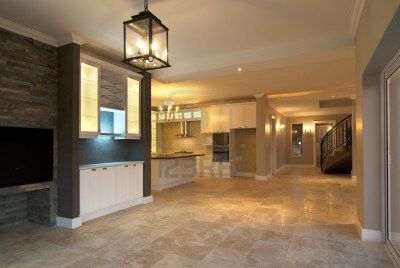 No, you're not dreaming, and no, you're not in a J.K. Rowling novel, it's the truth and nothing but the truth. Our magnificent Breton searchers have successfully managed to put to the point a house in life size which camouflages itself behind this little black and white tent. You will only need two secons of adaptation to arrive in your house, hence the "2sec" on the front of the tent. The only inconvenience of the "maisonente" is that you cannot bend it. But at the same time, have you ever tried to bend your house?
In the "maisonente" you will find all the comforts that you need, such as 2 bathrooms, a kitchen, three bedrooms, a living room, etc. On the other hand, don;t think that there is a second floor; the staircase in the photo is just there for decoration. For the purchase of your "maisonente", you will recieve this magnificent bicycle to generate electricity, for you certainly should not think that there will be electricity in a tent. You will have to generate it yourself by pedaling the bike as fast as possible, especially to have hot water. After all, you are camping.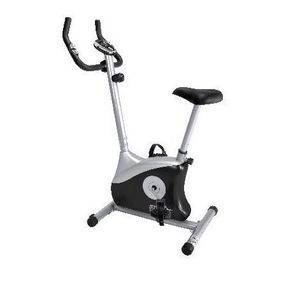 Even Clément
Partager cet article
Pour être informé des derniers articles, inscrivez vous :