zizou generous everywhere: in his foot + in his actions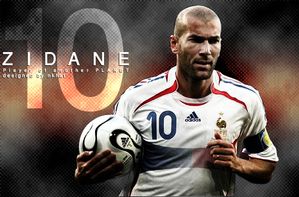 Zinedine Zidane was born 23/06/1972, in Algeria. He was the capitain of team of france when they won the cup of world in 1998, and Zidane is considered like a legend of football. Today, he is involved in different associations.
To knows this latest news clique here: link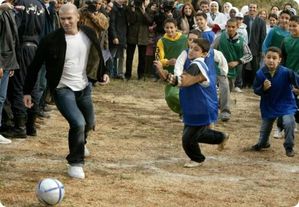 Zinedine Zidane has finish his career in a headbutt in Materatzzi player italian who have offend his mother, so the media was not according in the legend of Zidan, but today those that was not according for say that zidane is a legend with a golden health after his heabutt, but now they are convinced by all the humanitarian actions that Zidane does. Me, I have always say that Zidane is the best european player of all the history, but now, he is more involved in different association has humanitarian purpose.
Some people think that it's normal but more of football players keep their money !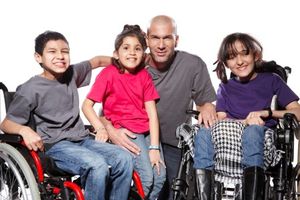 Zinedine Zidan, thank to Michel Platini, had meet Jeremy, a handicaped child, in the France's Stadium and it's this which has him to decide to involve whith ELA. European Leucodystrophies Association it's , since her name indicated, is an association which fights again leucodystrophies.
What is extraordinary to Zidan, it's that he not satisfied of give more money, he has in more convinced his friends who are rich to give money and participe to events organisated by ELA. Our Zizou, who is very sensitive, has he formed ties very hard with the families who are members to the association.
To conclude, I think that it's very good that some stars get involved in associations for help the people who doesn't have this chance in their lifes, more particularly Zidan who is, I think, a nice boy and very, very charming!
Partager cet article
Pour être informé des derniers articles, inscrivez vous :